Alaska Destinations River Fishing
Salmon and Trout Fishing Trips in Alaska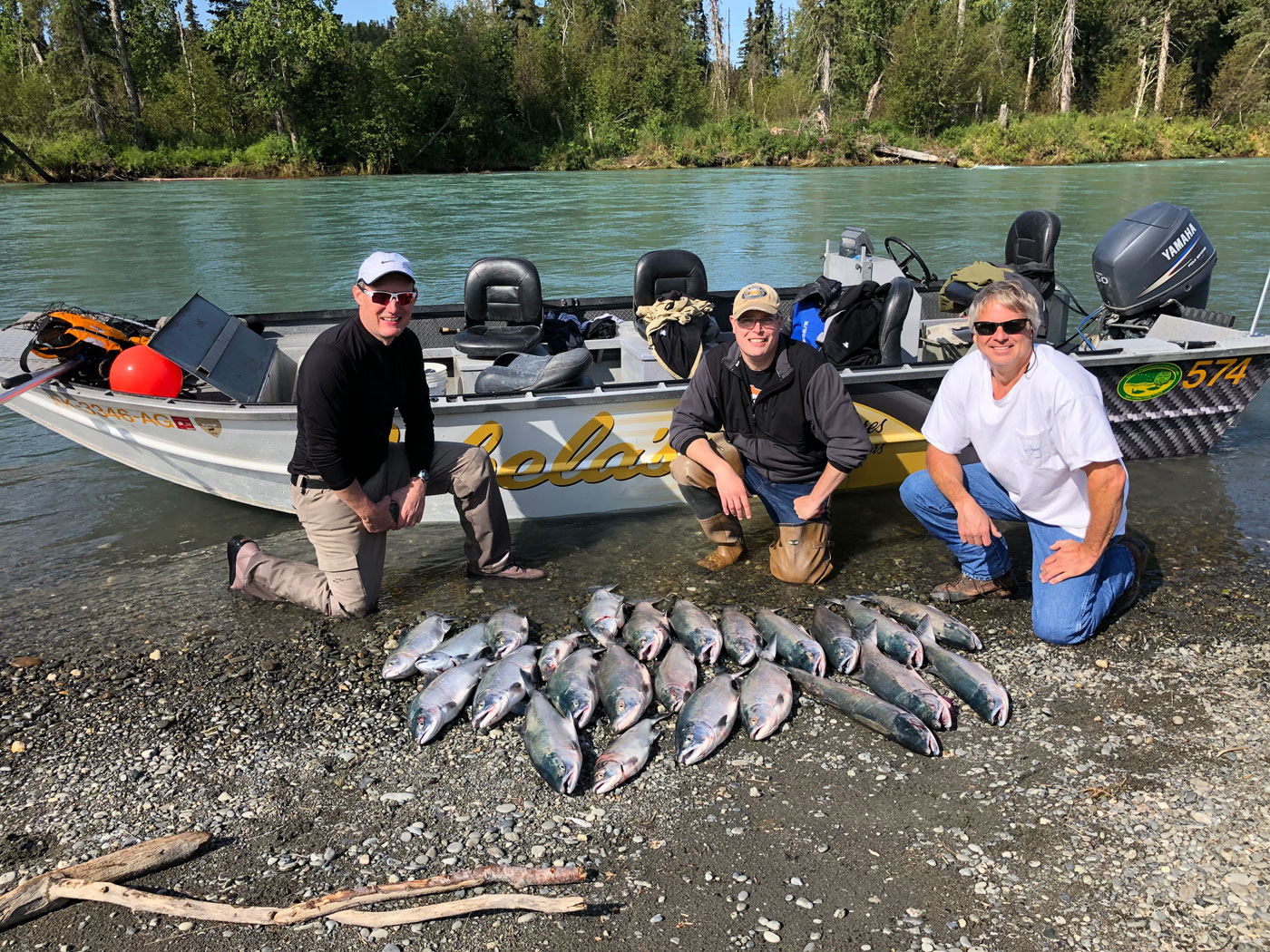 The Kenai Peninsula is famously known as "Alaska's Playground" with world class Alaskan fishing adventures on two main rivers – the Kenai River and the Kasilof River. Alaskan Destinations is the premier Alaska fishing guide best suited for your Alaskan vacation.
If you're looking for top rated Kenai peninsula river fishing charters to add to your bucket list, then you've come to the right place! With 5 boats operating, we have access to both rivers for fishing and a variety of Alaska fishing charters to bring you to a true Alaskan experience in the great outdoors!
We operate our guided river fishing touts from mid-May to September. We've assembled the most passionate fishing guides in Alaska to cater to your fishing needs. Our primary goal is to ensure that every guest, from first timers to advanced anglers, have the Alaska vacation of a lifetime. We pride ourselves on great Alaska fishing adventures with the highest level of service possible.

Kenai River

Kasilof River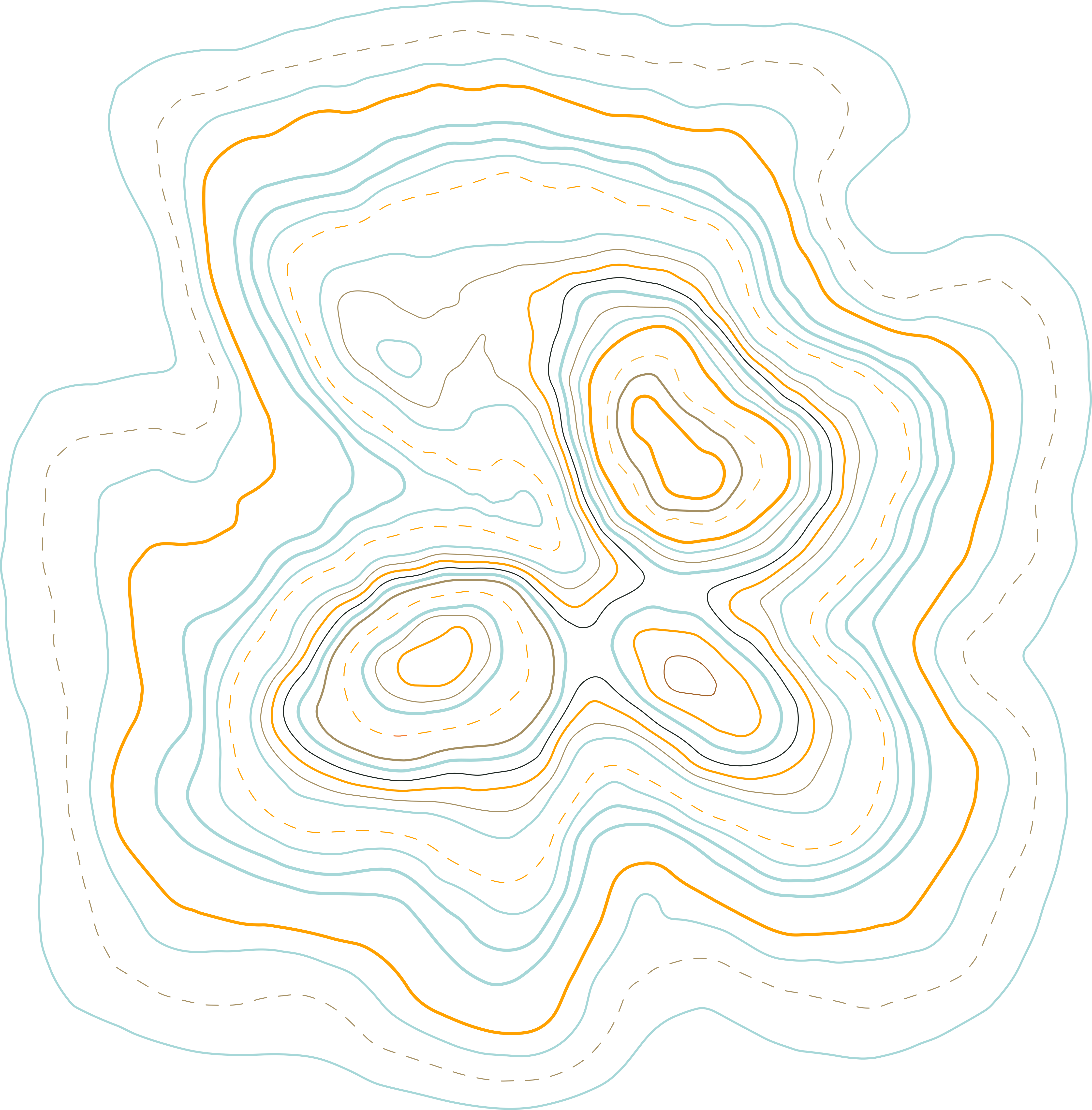 Our Alaska Fishing Guides
Having the right guide plays a critical role in the success of your fishing experience! Our Alaska fishing guides are not only Alaskan residents, they also grew up on the rivers you'll be fishing. Each licensed guide with Alaskan Destinations is registered with the Kenai Guide Association. They take tremendous pride in fishing with the best equipment and updated and clean boats. Each Alaska fishing guide undergoes continuous training as fish migrations and patterns are constantly changing. This guarantees you the best salmon fishing in Alaska.
Our Born and Raised Alaskan Fishing Guides
All guides are registered to run on both the Kenai and Kasilof Rivers, which gives you the flexibility to choose your captain and which river you want to fish on.
Captain Ryan

Guiding for 6+ years
From Soldotna, AK
Michael Flores

Guiding for 5+ years
From Soldotna, AK
Captain Drew

Guiding for 3+ years
From Soldotna, AK
Alaska Fishing Charters Available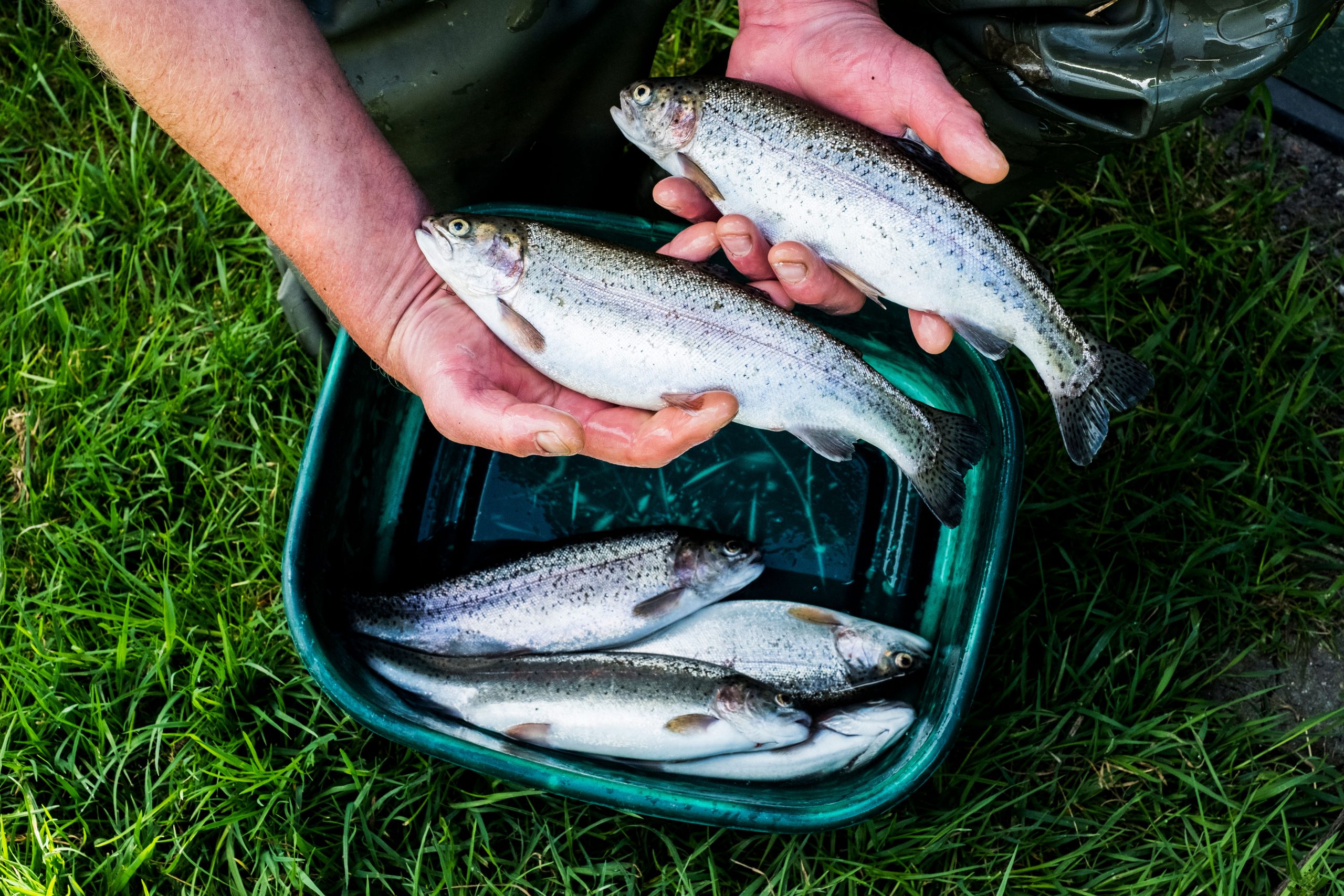 May-June 15 | Duration: 6-8 hours | $225 per person
Fishing Style: Varies
4 Max Anglers permitted
Includes all gear
Limits vary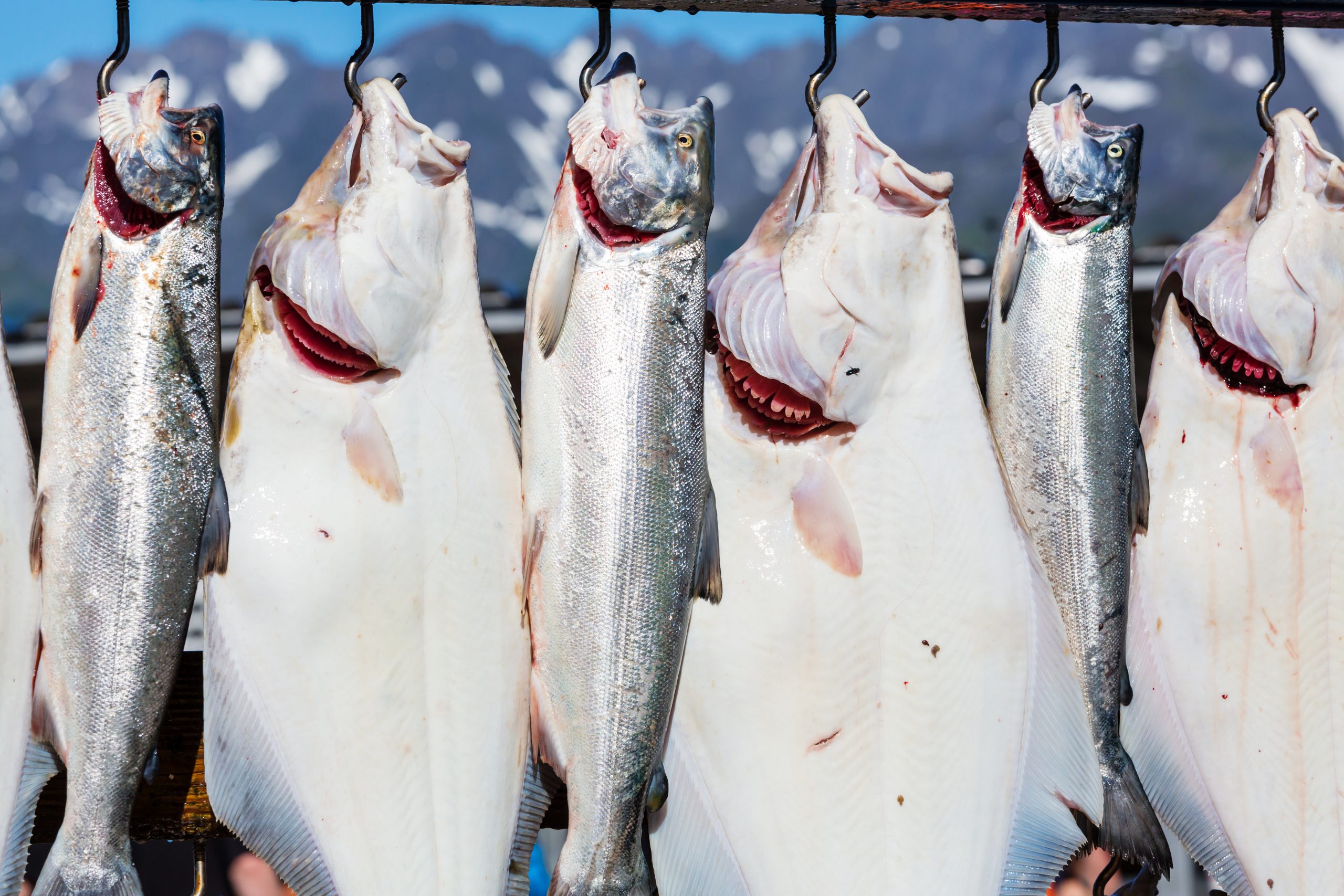 June 21 – Labor Day | Length: 6-8 hours | $250 / person
Fishing Style: Varies
4 Max Anglers permitted
Includes all gear
Limits vary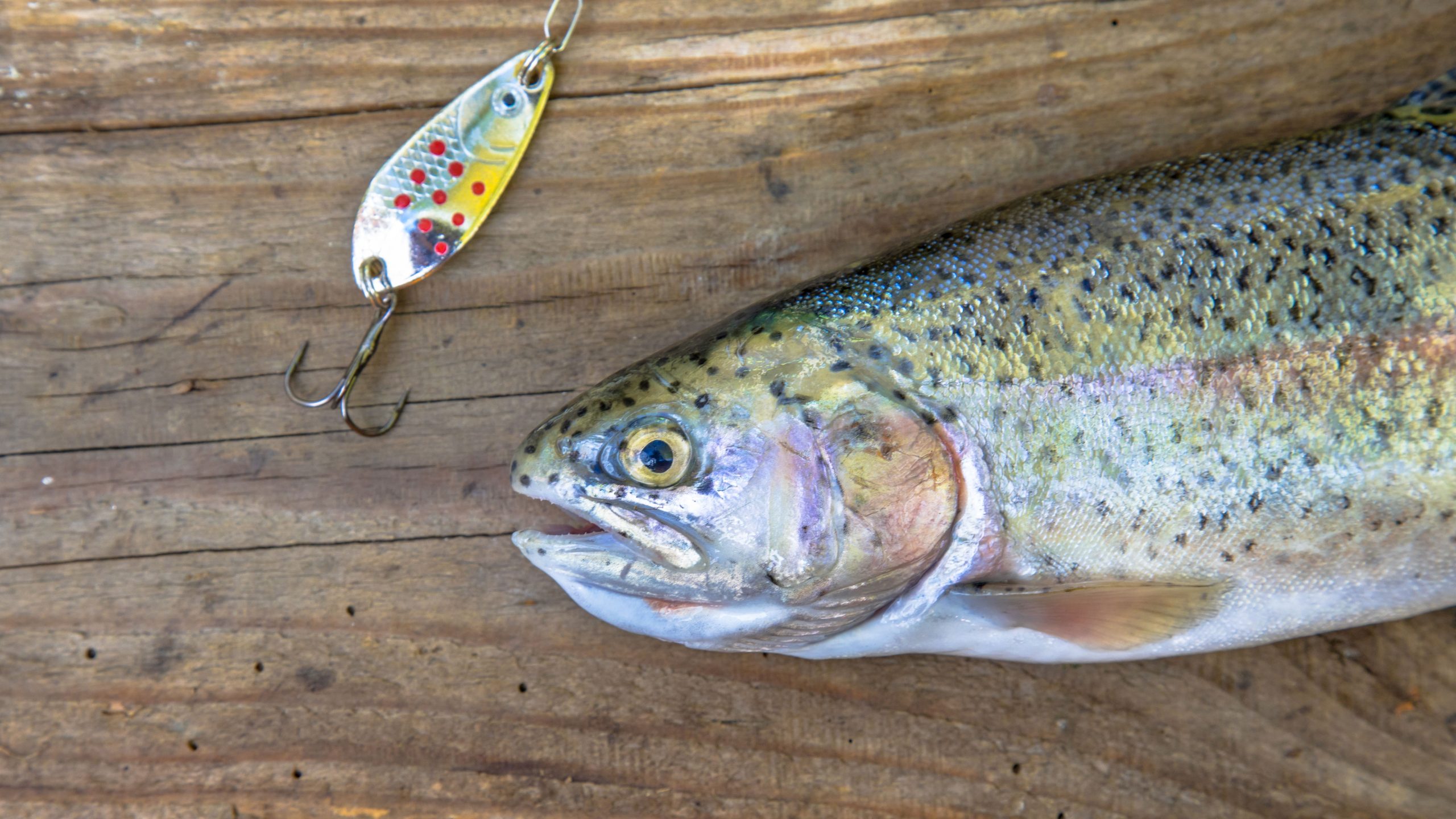 Aug 20 -Sept 30 | Length: 6-8 hours | $275 per person
** Catch and Release **
4 Max Anglers permitted
Includes all gear
What's Included With Each Alaska Fishing Trip
+ USCG Licensed Captain + Kenai River Guide Licensed
+ Options for power boat (Kenai) or drift boat (Kasilof)
+ All Tournament Grade Rods and Reels
+ All Bait + Tackle
+ Fish Filleting + Cleaning
Trips DO NOT include the following: Fishing Licenses, Fish Processing, Food, or Personal Attire (rain gear)
What's My Day Like?
Time will be given at the time of booking
Centennial Boat Launch: Kenai River
Kasilof River Boat Launch: Kasilof River
Trip Duration: 6-8 hours