Alaskan Destinations Wedding Venue
The Alaskan Destinations wedding venue is the perfect location for your dream wedding in Alaska.
Long known as a place for those who have free spirits or unusual tastes, Alaska offers a one of a kind wedding experience for newlyweds. Imagine arriving by kayak or boat instead of walking down the aisle. With volcanoes towering in the distance and eagles flying overhead, your approach to the altar is nothing short of majestic. Alaskan Destinations gives you everything you desire for this special moment.
Book Your Wedding With Us Today
Don't miss out on the Alaskan experience of a lifetime.
Whether you're celebrating your honeymoon, anniversary, or simply getting away for the week, we are confident our premier Alaska wedding venue will be perfect for you and your loved one!
Our Alaska wedding venue includes stunning views, all-inclusive wedding planning and our exclusive and private cottages located on ocean front property. Conveniently situated on the Kenai Peninsula, Alaskan Destinations is conveniently located to the best destinations for sightseeing, adventure, or your romantic getaway.
From Denali down to Homer, we offer a variety of adventures for you to enjoy as a couple! Whether you're looking to relax on your honeymoon, reminisce on your anniversary, or start this new chapter in life, we have you covered!  
 With our on site 24/7 service, our incredible staff are available to make your wedding and honeymoon convenient and hassle-free from beginning to end.
About the Wedding Process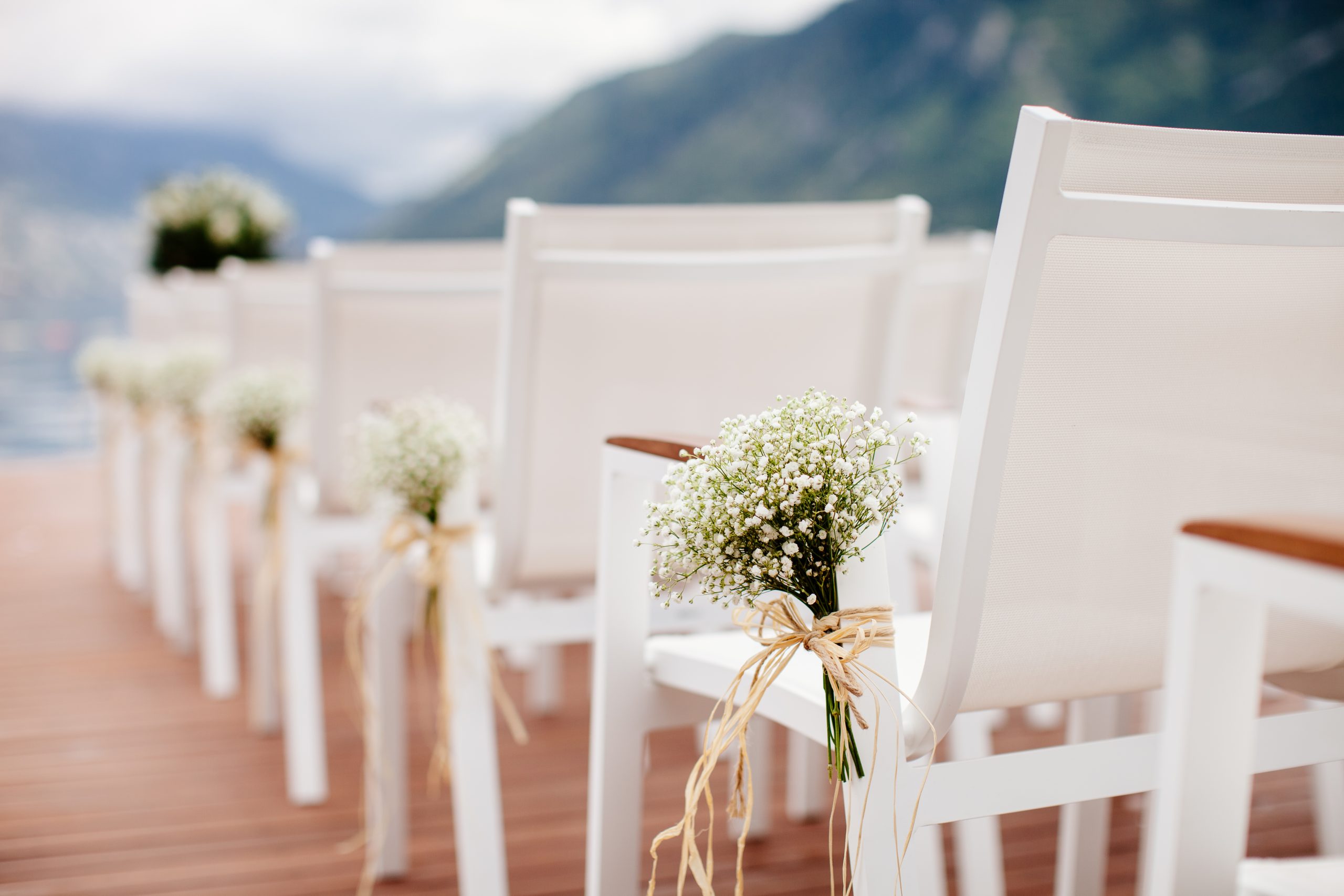 Our Alaska wedding venue comes with top notch wedding planning services, quality amenities, and honeymoon excursions for memories that last a lifetime.
Planning your big day has never been easier. We make every effort to answer your questions, fulfill your wedding requirements, and give you the reception you deserve. 
We handle the hard work so you can focus on what matters. As expert destination wedding planners, our wedding packages are designed to provide your ceremony with everything you need, and we're happy to customize a package to make your day perfect.
Officiant
We have officiants for every denomination and can work with you to provide you with the service you desire. Have your own? That's also no problem. We also include two witnesses.
Photographer
Leave your cameras in the cabin! Our professional wedding photographers will capture your special moment during a 3-hour session that highlights everything from your approach to the altar all the way to your reception.
Wedding Reception Planning
Our exclusive partnerships with top-rated restaurants and venues give you choice seating, great rates, and excellent service.
Flowers
Bouquet and boutonniere are included with each wedding at Alaskan Destinations. We have the best selection of flowers to choose from.
Wedding Cake
No matter how ornate or decorative, we work with the best bakeries to meet your requests.
Wedding License
When planning your special moment at our Alaska wedding venue, be sure to complete your marriage license with the State of Alaska Vital Records Department and bring all of your necessary documents with you.
Book Your Wedding With Us Today
Don't miss out on the Alaskan experience of a lifetime.